OUR MISSION:
The mission of the St. Patrick Men's Club is to support and serve our parish socially, financially, charitably and spiritually.
Our goal is to enhance opportunities for spiritual growth, promote fellowship among the men of the parish, to carry out significant service projects for the betterment of the parish and to promote the vision of our church. 100% of the proceeds generated from our events are used to benefit St. Patrick parishioners and youth in the form of Catholic school scholarships, and the maintenance and improvements of our parish grounds.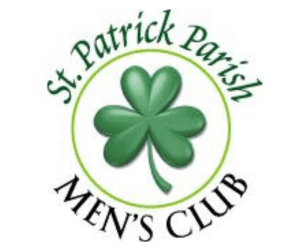 CONTRIBUTIONS & ACCOMPLISHMENTS
Donated over $40,000 in scholarships to parish families to help with Catholic school tuition
Contributed to the parish youth attending the National Youth Conference in Steubenville, OH
Installed parish flag pole, provide maintenance and replacement US flags when necessary
Repair parking lot lights
Provided new stove, shelving and plumbing fixtures in Parish Center kitchen
Converted all church lighting to cool burning, energy efficient and long-lasting LED bulbs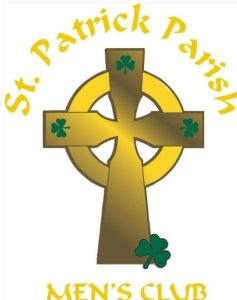 EVENTS:
Corpus Christi procession
4th of July parade
Family Sunday Funday at LaSalle Manor
Father Jerry Memorial Golf Outing & Scholarship Awards Banquet
Annual Meat Raffle
Annual Christmas Party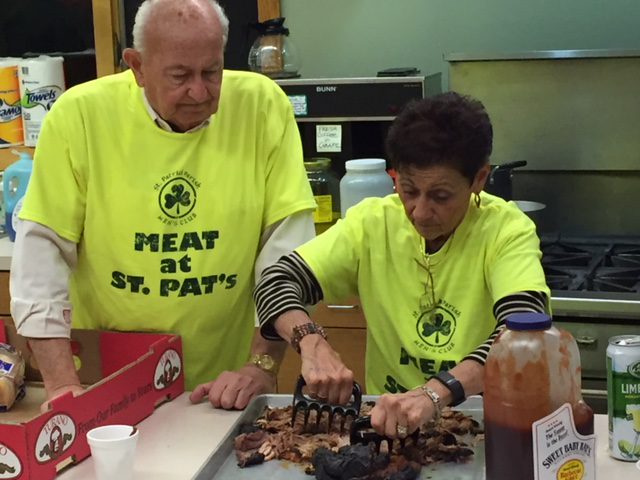 WHY BE ACTIVE IN THE MEN'S CLUB?
Every man over the age of 18 who is a registered parishioner of St. Patrick Parish is a member of the Men's Club! We invite you to our meetings & events. It is a great way to meet other men of the parish, help our youth and community and just "enjoy a night out with the boys" once a month!