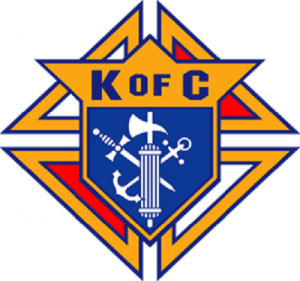 God's Divine Mercy Council, of St. Patrick's Parish in Yorkville IL., was started by Father Dan Cambra MIC, Deacon Jerry Heitschmidt, Deacon Dale Metcalfe and Sir Knight  Bruce Hamp. On February 24, 2008 Council #14463 was Chartered with an original fifty-two Knights. Deacon Jerry Heitschmidt was elected the Charter Grand Knight. Today Council #14463 is growing at a fast pace with over 150 Worthy Knights  and over seven charity based annual events.
Thanks to the efforts of Father Michael J. McGivney, assistant pastor of St. Mary's Church in New Haven and some of his parishioners, the Connecticut state legislature on March 29, 1882, officially chartered the Knights of Columbus as a fraternal benefit society. The Order is still true to its founding principles of charity, unity and fraternity.
The Knights of Columbus is the world's largest Catholic fraternal service organization. Founded in the United States in 1882, it is named in honor of Christopher Columbus and describes itself as being dedicated to the principles of Charity, Unity, Fraternity, and Patriotism. There are more than 1.7 million members in 14,000 councils, with nearly 200 councils on college campuses. Membership is limited to "practical Catholic" men aged 18 or older.
Councils have been chartered in the United States, Canada, Mexico, the Caribbean, Central America, the Philippines, Guam, Saipan, Japan, Cuba, and most recently in Poland. The Knights' official junior organization, the Columbian Squires, has over 5,000 Circles. All the Order's ceremonials and business meetings are restricted to members though all other events are open to the public. A promise not to reveal any details of the ceremonials except to an equally qualified Knight is required to ensure their impact and meaning for new members; an additional clause subordinates the promise to that Knight's civil and religious duties.
In the 2007 fraternal year the Order gave US$ 144,911,781 directly to charity (1.1 Billion in charitable contributions in the last 10 years) and performed over 68,695,768 man hours of voluntary service. For their support for the Church and local communities, as well as for their philanthropic efforts, the Order is often referred to as the "strong right arm of the Church"[citation needed]. The Order's insurance program has more than $60 billion of life insurance policies in force and holds the highest insurance ratings given by A. M. Best, Standard & Poor's, and the Insurance Marketplace Standards Association
Contact Us
John Neville
Grand Knight
Neville.JF@gmail.com
Jim Zbelle
Deputy Grand Knight
jez5635@comcast.net
Holiday Help Line – Opens in November
Info on Events, and Programs Please see:
KofCyorkville.org
Facebook.com/KofCYorkville
Over the last several years, the Knights of Columbus have helped 100's of families in need during the Christmas season. Our organization provides Thanksgiving and Christmas meals or Christmas presents and clothing for families with children or foster children in need.
Due to the extreme demand we must ask if you are receiving a Holiday meal from another Charity source please use only one. We already see that our program will be under pressure to handle the demand.
For more information please go to our website – www.KofCYorkville.org.
If you need help with Thanksgiving or Christmas meals or Christmas presents for your children (ages 0-16) or know of a family in need in Kendall County, the Knights are ready to help.
Please note that all contacts remain confidential!
Please call our Holiday Help Line Number 630-882-3341.
If you would like to help with the project in any fashion please call the number and leave your contact information or visit our website.
God's Divine Mercy Council #14463