Thanks to Fr. Matt, Fr. Matthew, St. Patrick parishioner Tracy Etheridge and Sharon Mason of the Oliver-Hoffmann Foundation, there is a way that St. Patrick Parish can directly support those in danger in Ukraine. As is well-known, both Fr. Matt and Fr. Matthew are members of the Order of the Marian Fathers of the Immaculate Conception.
Commonly referred to as Marians, their network of priests and brothers extends around the world, including Ukraine and Poland.
Meanwhile, back at St. Patrick Parish, Parishioner Tracy Etheridge felt a call to step forward and initiate an effort we are calling "Hope for Ukraine." Marians in both Ukraine and Poland have sent out an urgent request for specific medical supplies, as well as general, over-the-counter supplies.
Three ways you can help: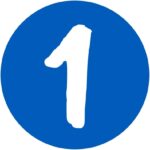 Donate to offset medical supplies and shipping costs
First, we need to purchase as many of the specifically needed medical supplies as possible. Please note that because of the nature of the situation on the ground in the affected regions, we can only ship items that have been specifically requested.
St. Patrick Parish has already made a large order to expedite things. The first of several shipments has already arrived, with more on the way. However, we want to ship as many care packages as possible, so we have set up an online fundraiser to collect funds in order to continue sending supplies directly into the hands of the people that need them.
To offset the cost of shipping, Sharon Mason of the Oliver-Hoffmann Foundation has made the decision to dedicate their efforts toward handling the shipping while organizations like St. Patrick Parish and St. Mary Parish focus on acquiring the materials themselves. This gives us a window of time to send as much of the specifically requested materials as possible without having to set aside the large amount of funding to ship them to Poland. Therefore, we can currently dedicate all of our raised funds to supply acquisition, dramatically increasing the amount of materials we can send.
Please consider donating using the button below to help us continue sending supplies directly into the hands of the people that need them.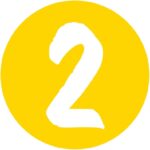 Donate over the counter supplies
Second, there is a second list of needed supplies that can all be purchased over the counter; things like ibuprofen, Tylenol, Band-Aids, etc., and we need your help in acquiring those supplies. Please bring them as you acquire them to the church narthex after Mass or to the parish office during office hours (Monday – Thursday 9am-5pm & Friday 9am-4pm). We left just enough room in each "box of hope" to be able to add these over-the-counter items as well.
List of needed over-the-counter items:
Bottles of Tylenol and Ibuprofen
Kerlix bandages, 1″ tape
Band-Aids, various sizes
Antibiotics salves, such as triple antibiotic ointment
Benadryl
Handwarmers
Caffeine tablets
Alcohol wipes
Saline eye wash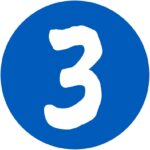 Volunteer to pack and mail boxes
The final area of need is time. We need your time and effort to help us repackage each "box of hope," add the over-the-counter items to the box, seal and transport them to the post office. Tracy and her team are well underway in recruiting people for this effort, and if you'd like to support those efforts, we will make sure to connect you with her team. Please contact the parish office at info@stpatrickyorkville.org.
Thank you for your generosity!