Journey with us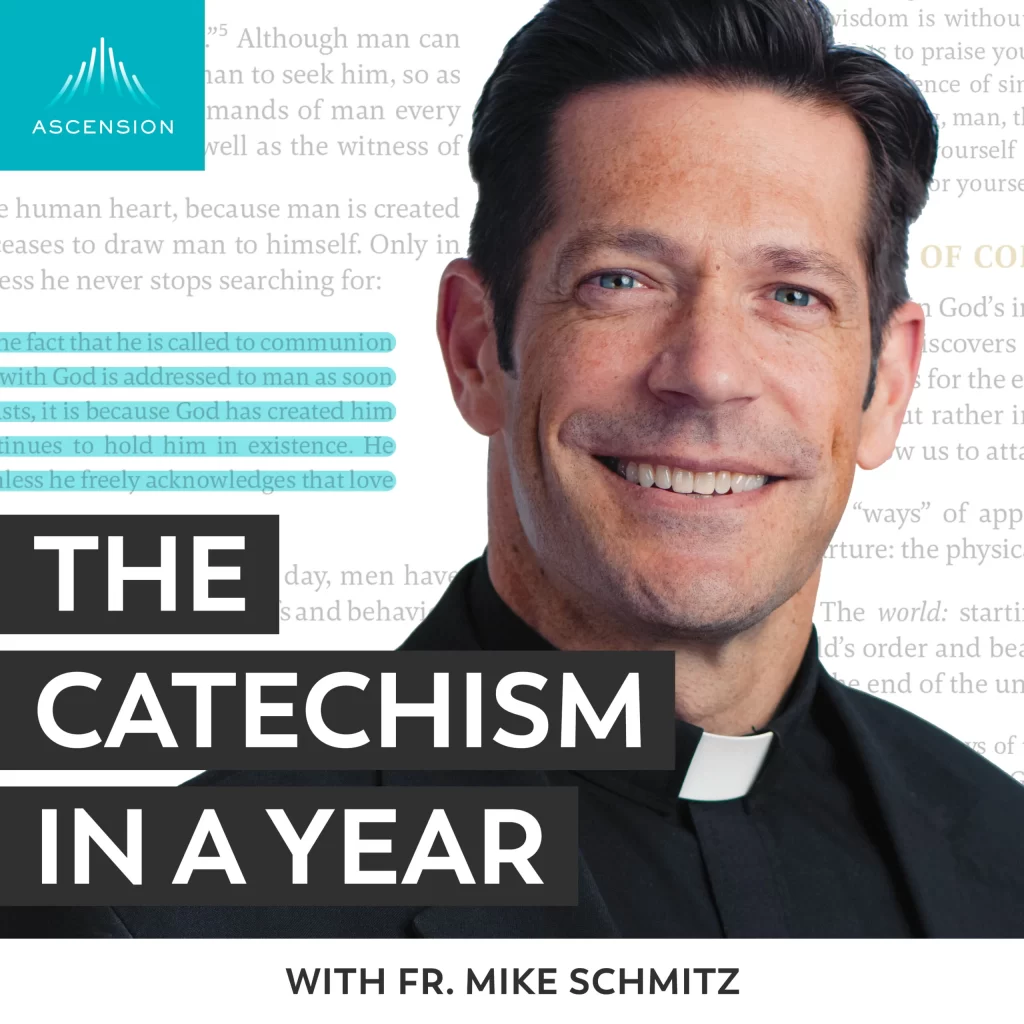 Fr. Mike Schmitz, host of the wildly popular Bible in a Year podcast, said of the Catechism: "You can't love what you don't know."
Launching January 1, the Catechism in a Year podcast will also be hosted by Fr. Mike.
What is the Catechism of the Catholic Church? Is it relevant today? What does it have to do with me? And as Fr. Mike points out, how can I love this special gift and tool of the Church if I don't know much about it?
Starting January 1, journey with us at St. Patrick Parish as we deepen our knowledge and love of our Catholic faith by digging into what the Church actually teaches and why – in the Catechism!
What is the Catechism in a Year podcast?
Catechism in a Year is a free daily podcast and reading plan that will guide us through the entire Catechism, complete with encouragement, insights, and enthusiasm that Fr. Mike Schmitz is well known for.
With one short episode each day, you'll grow in your knowledge of Church teaching and deepen your loving faith. You'll see how the Church is rooted in Scripture and the wisdom of the Saints.
How can I participate?
Listen
Listen on your own by accessing the podcast on all major podcast platforms:
Engage
Join the St. Patrick community as we experience the Catechism in a Year podcast together.
We will gather (in person!) in the Parish Center on the first Wednesday of each month at 7:00 PM to encourage each other and develop friendships built on faith.
Also available on the Hallow App
The Hallow App is the #1 Catholic app in the world and includes tons of content – including the Catechism in a Year podcast – designed to help you grow closer to God and develop a daily habit of prayer.
Click the logo or this link, select St. Patrick Parish through the prompts, and enjoy exclusive access to Hallow Plus all the way through Easter.
Let's learn about our Faith together