Our Mission
St. Patrick Cemetery is a sacred place and a testimony to the Christian belief of Jesus Christ's death and resurrection. It is our duty to perform the corporal work of mercy of burial of the dead and care of this sacred space in a compassionate and caring fashion.
Why a cemetery?
When we are baptized, we are brought to a sacred place, the Catholic Church, and baptized into the mystery of Christ's death and resurrection – thus giving us the promise of eternal life. When our loved ones die, we take them to another sacred place, a Catholic cemetery, for burial in sacred ground while they await the resurrection of the dead and the promise of eternal life.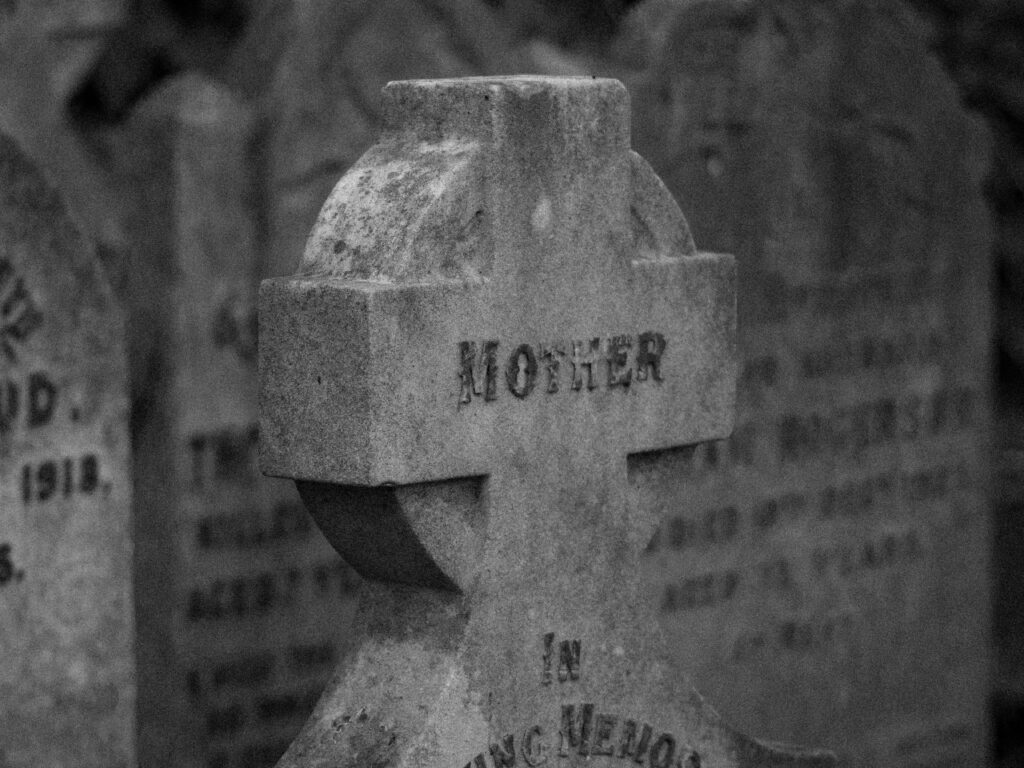 Monument Limitations
Monument size limits vary depending on the section of the cemetery. Base size is approximately 36″ to 40″ for a single plot and double that for a double plot. The maximum height for a monument is 36-40″. Please call the parish business office prior to ordering.
Decoration Guidelines
Decoration guidelines are established to create a cemetery environment that is safe, maintainable and beautiful. We understand that your decoration is your own expression of love in memory of your departed loved one. Since the cemetery is open to the public, we regret that we cannot guarantee items from damage or disappearance. We advise you not to leave any objects of sentimental value in the cemetery.
For safety, operations, and maintenance, the below-listed items cannot be left at gravesites and will be removed by cemetery personnel:
Items made of glass, ceramic, metal
Edging materials
Borders of any kind
Fencing materials of any kind
Boulders, stones, decorative rocks
Bales of straw or hay
Trees, bushes, rose bushes
Shepherd Hooks may be used if they are staked at the base of the monument; maximum of three per lot. Broken hooks and dead plants will be removed.
Funeral Flowers can remain at the grave for three days, after which time they will be removed and disposed of. Any floral urns, vases, ribbons, etc. that the family desires to keep should be removed immediately following the funeral service.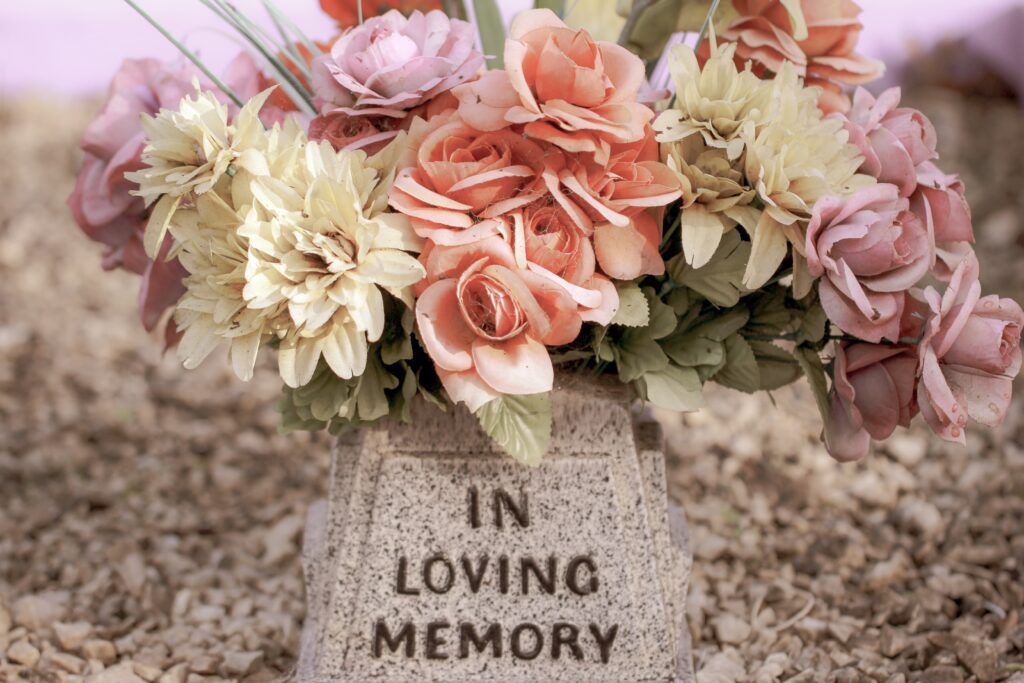 Flowers may be planted directly in front of the monument and extend one foot out from the front only. Families are to provide regular care of the flower bed to ensure the beauty of the cemetery. If not maintained, cemetery personnel will need to remove the plantings.
Winter Holiday Wreaths/Trees/Blankets – Families may place these items at the gravesite from the last part of November through February 28. Cemetery personnel will remove and dispose of wreaths thereafter.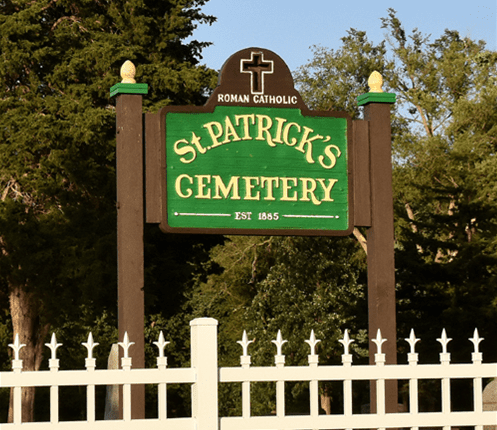 Pricing and information
Funeral Home: When the funeral is handled by the funeral home, the fees for preparing the lot for burial, vault, permits, etc., may be included as part of the fees paid to the funeral home; please check with the Funeral Director to confirm.
Grave Sales: Please call the St. Patrick Parish Office at (630) 553-6671; prices are subject to change without notice.
Ground Burial Grave Space: Full-size grave space is suitable for one full body or two cremains.
Monument Placement must be cleared with the cemetery caretaker first for logistical purposes. We need to be sure that the apron is set at four feet to ensure that the monument remains upright.
Full-size grave space: $950
Perpetual Care Fee per space: $300
Opening/Closing Fees for Burial: Check with the parish business office for payment procedure.
Cremains: $300
Full Casket: $575
Spring Clean-Up
March 15 is the start date used by cemetery personnel to clean the grounds and prepare the cemetery for spring. All items will be removed and disposed of. If you wish to retain your items, please ensure you take it before March 15.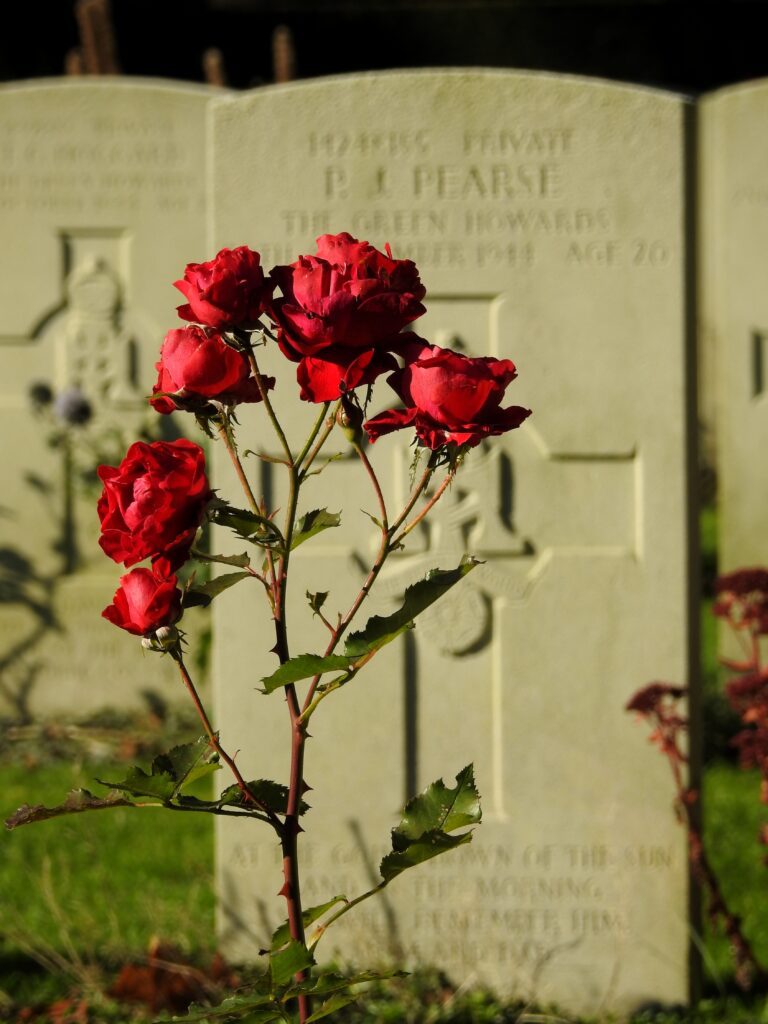 Fall Clean-Up
November 12 is the start date set by cemetery personnel to clean and prepare the grounds for winter. All items will be removed and disposed of; all floral vases will be inverted to prevent them from freezing/cracking, and to prevent damage to our equipment during the winter months of operation. If you wish to retain your items, please ensure you take it by Nov. 12.